messaging
---
---
Apeiron delivers a messaging platform designed to support any business' SMS strategy. Whether you are a small business competing locally or a SasS with an Internet footprint we have an integration that will work for you. We provide great API coverage and a functional User Dashboard. Flexible inbound delivery options complement a set of higher-layer features that can be used or not according to need. Features are free so pay only for what you use but have access to more.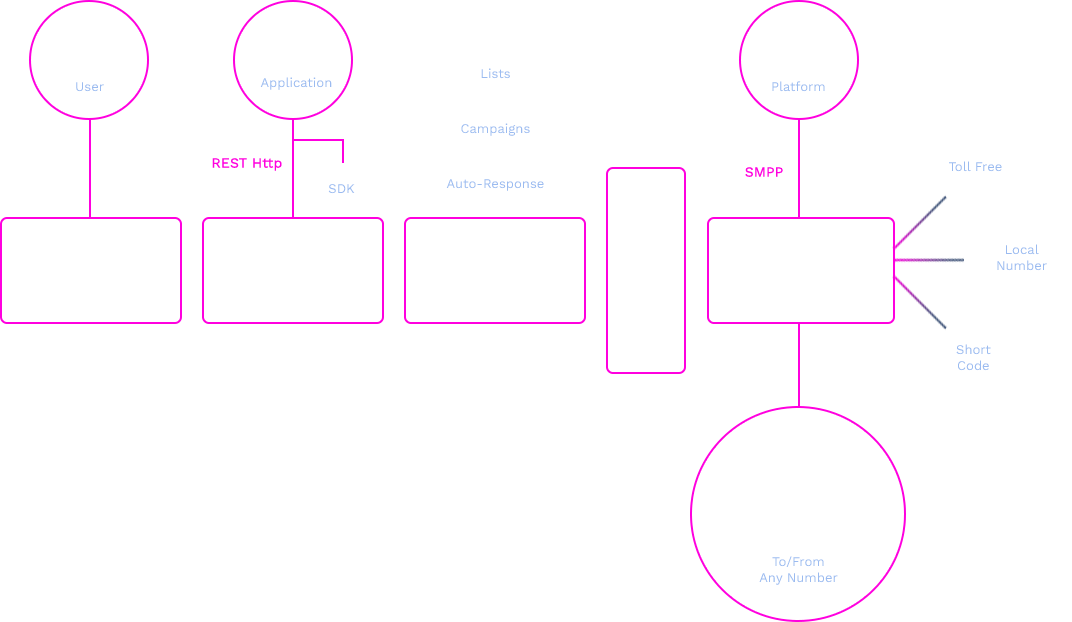 inbound service
Receive SMS' sent to any DID, Toll Free Number or Short Code. Manage messaging from our User Dashboard or push/pull messages through to your systems. Pull and push options for message delivery include REST GET and notifications via webhook, email or SMS forwarding.
---
outbound service
Send SMS messages to any phone number in the world. We provide both Person to Person (P2P) and App to Person (A2P) send options. Deliver outbound messages via API, User Dashboard or scheduled batch using SMS list and campaign features.