Media Transcoding & Signaling Gateway
Virtual & Hosted SBC Ports
Hosted SBC Infrastructure
Hosted Voice applications
We provide the server and a javascript client and transport voice originated from a webiste or app to your PBX, call center or mobile phone. WebRTC gateway services allow you to embed click to call functionality in your website or app to seamlessly integrate web-originated voice calls directly into an existing voice infrastructure.

Utility SIP & RTP treatments available to:
* Convert real time voice streams between codecs (G.711, G.729 & G.722) using a media transcoding trunk.
* Mediate SIP signaling to adjust headers or bodies for interop, trading partner specifications or compliance requirements.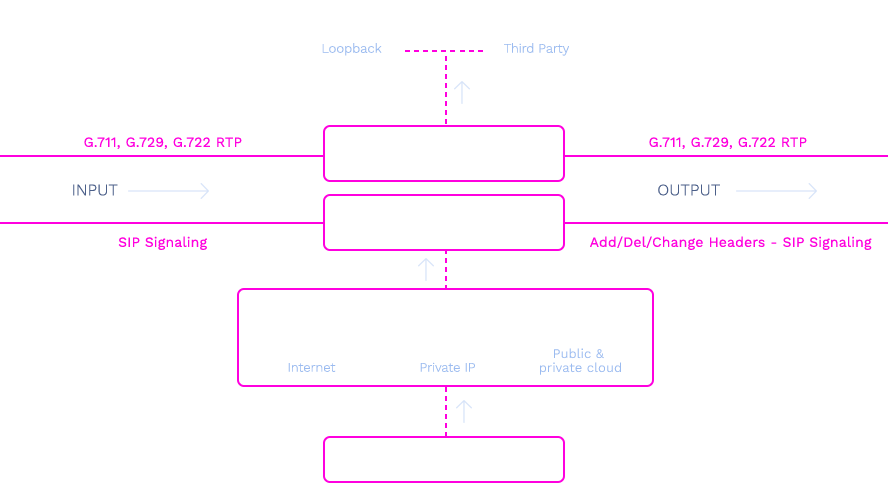 Deploy a voice infrastructure within the Apeiron network. SBC functionality can be seamlessly provisioned on virtual or dedicated ports managed by best in class real-time software ops designed to support mission critical voice services.
Utilize security, routing, billing and other SBC features stacked on top of a session core that is built on the finest commercial SBC equipment available...Sansay's VSXi.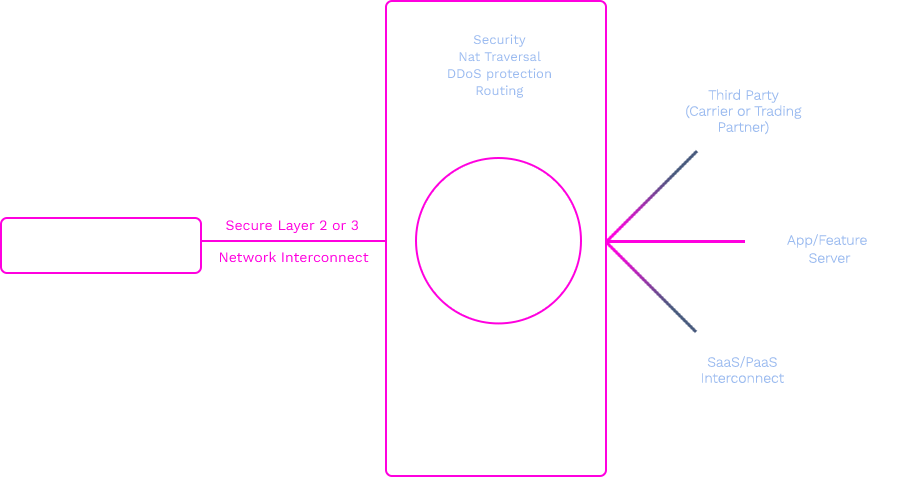 For end users that require carrier scale, performance and reliability we deploy a dedicated SBC appliance in our network or in yours and deliver best-in-class management functions through the apeiron real-time voice OSS. Run your traffic the way you want to while having access to Apeiron's advanced configuration, routing, billing, and support tools.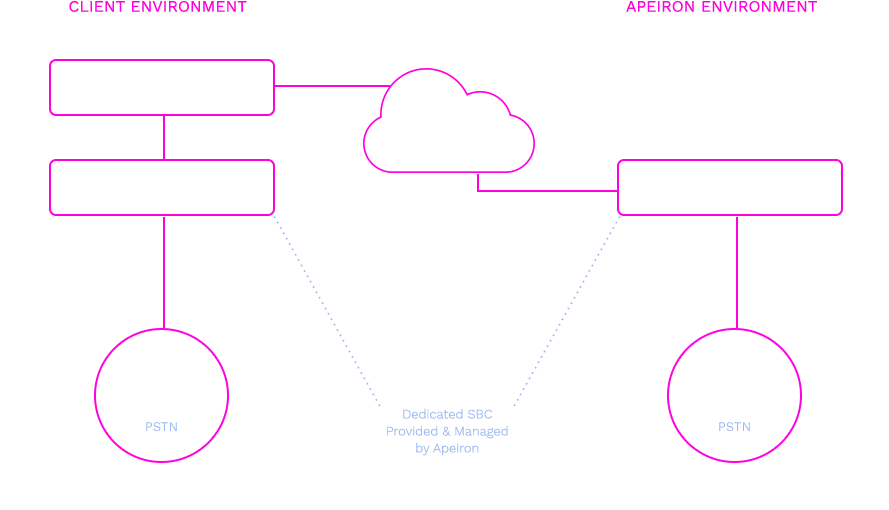 Registration, security and session management for IoT endpoints. Voice endpoint management services designed for scale with full registration, rate limit or offload configurations.

Apeiron Database & Dip services are available for a la carte access to information that can be useful to your voice ops. DB info can be accessed via SIP or REST and used for routing, rating and in-call signaling. Available dips include LNP, CNAM, SMS800, Do Not Call, Routing, Hosted LCR & Custom REST.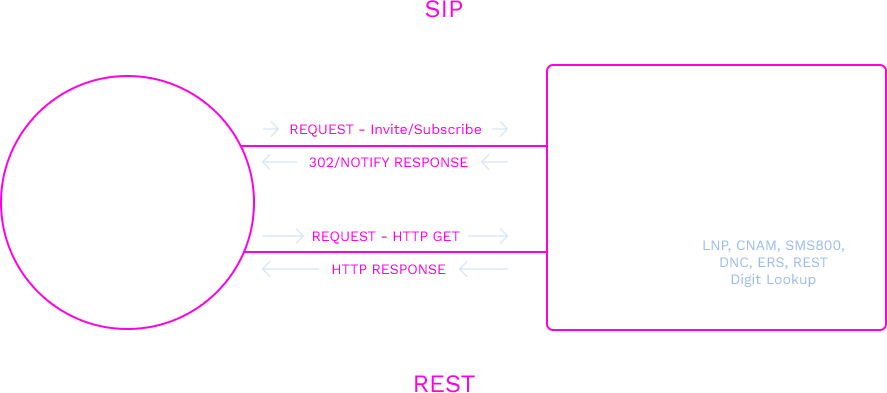 Apeiron provides a slice of a highly managed voice infrastructure so you can run your actual voice applications in our private cloud environment. Load images to a catalog or work from our voice platforms image library. Spin up instances across our geographically diverse voice infrastructure for DR, test, development or other purposes.